Fruit Bats vs. Vampire Bats - Part 2: "Mirth is God's medicine..."
---
...and the antidote for evil.
As his smile began to shine through, I wiggled my right index finger just in front of his nose so as to make it clear that I am of no harm to him and his brethren.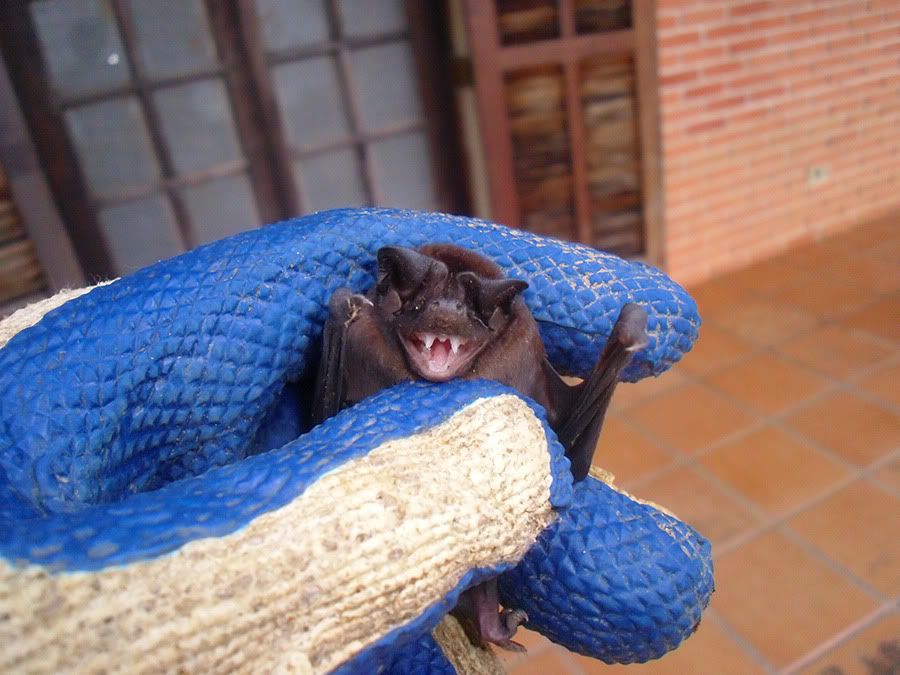 He immediately understood.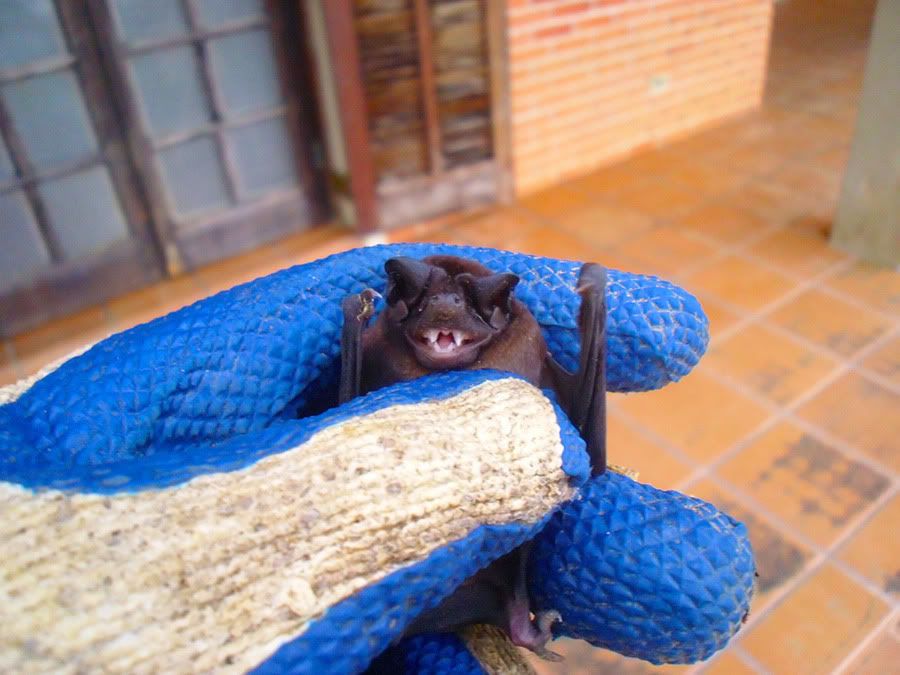 It was as though I could read his mind:
"Ah, at last a human who has not confused me for one of those retched, blood-sucking fiends. We changed the means in which we express ourselves long ago. We now proudly boast a countenance of joy and euphoria.

It has helped greatly in reducing casualties.
"
Hey, mang, iz all ghud! We jus' passin' through, mang! Check out dis smile! We ain't want no trouble, homie.
They sure do love to smile, don't they? We started to get to know each other, sharing stories on the usual happenings of our everyday lives. Which is when I thought I might throw a few jokes to see how he reacts.
I had a difficult time stifling my own laughter, gasping for air every two seconds. Likewise, the bat could hardly contain himself...and I hadn't even finished my joke.
"So then- HHHHHHHHHAAAAAHAH! aaah...hah...- then the rabbi... the rabbi says... he says..."
*GASP*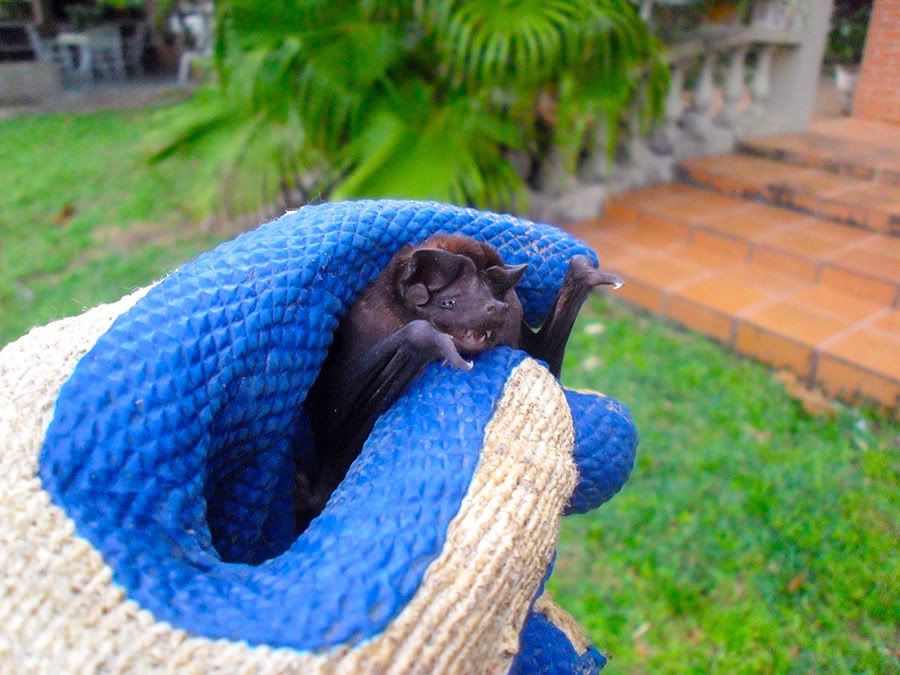 "He says... 'Not so good when my wife find ouwt!'"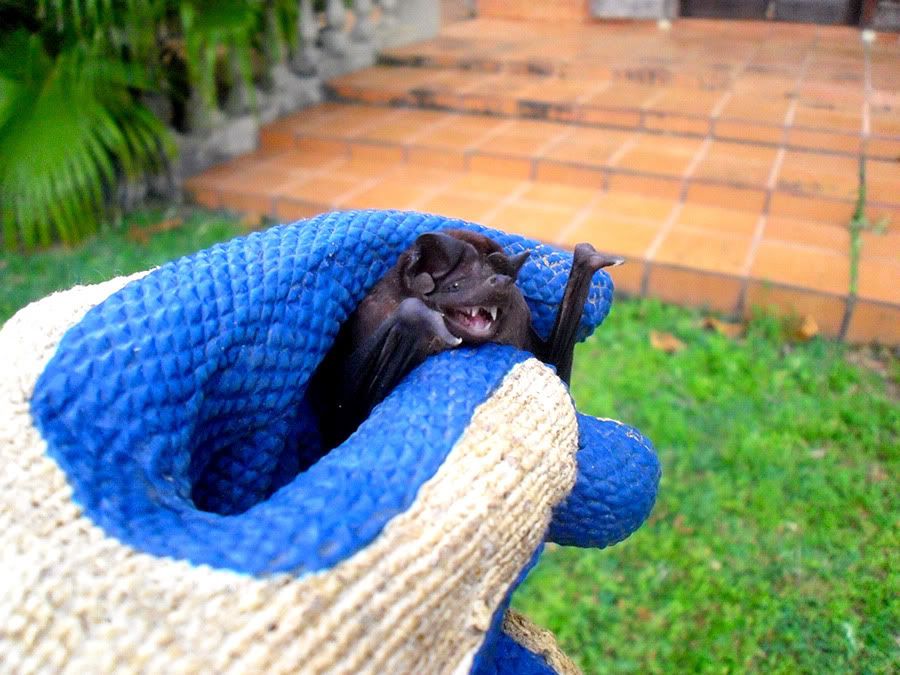 ...
Concerned at the possibility of death by laughter, I felt it was time to bid he and his brethren adieu. And off they flew.
Good times... but they wouldn't last. Nothing could have prepared me for the horror I encountered a few months later...
Stay tuned for part 3!
Comments
Trackbacks