Endurance - Part 2 (DVD Stuff)
---
YEAH HEH HEH EHHH!
By the way, if you happen to try this at home -- which you really shouldn't, since this stuff pollutes (ah-heh-heh... >_>;; ) -- whatever you do, don't sniff it. Even though I kept my distance, it felt like sticking salt into my nose (which I've never done, but I imagine it'd give the same painful stinging sensation that makes you run towards the nearest faucet and douse your nose in water).
Yeah.
Anyway, the instructions told me to use lukewarm water, so naturally I'm going to use boiling hot water.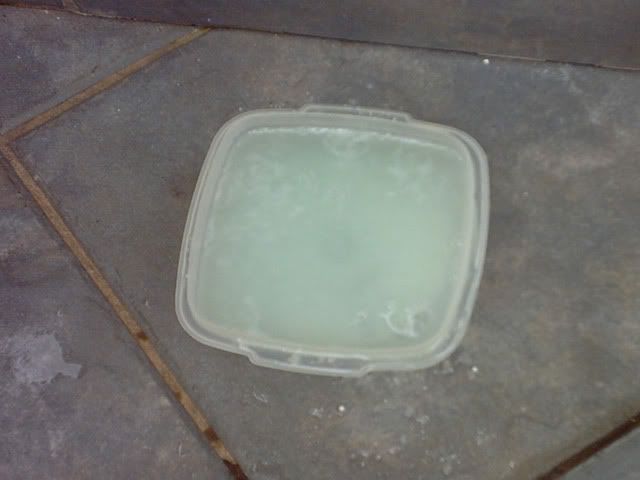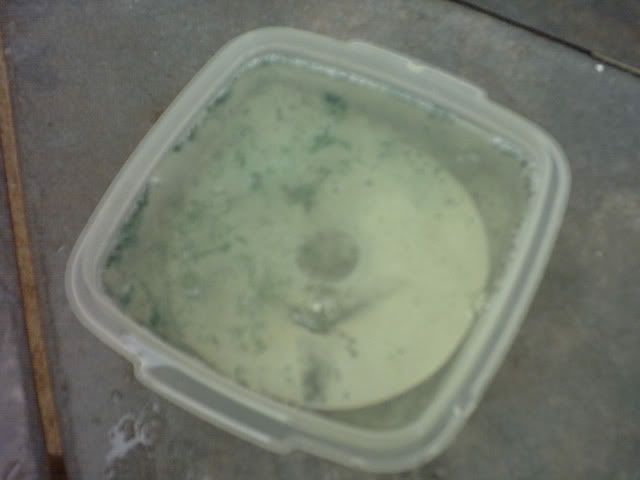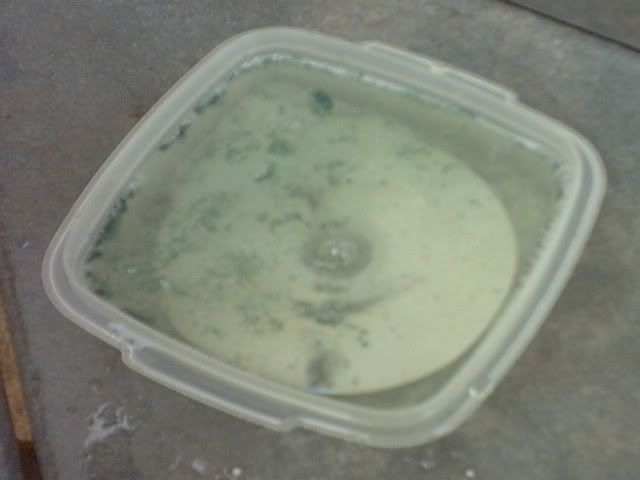 You can't quite tell, but there was a lot of smoke and sizzling. No eruption, though.
Disappointed.
DISAPPOINTED.
Aftermath, 15 minutes later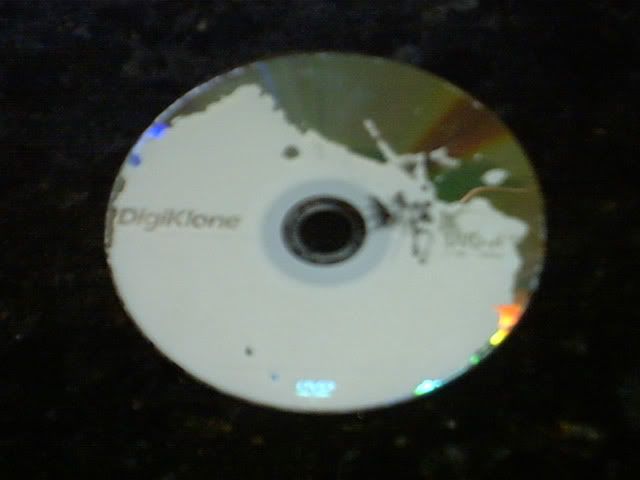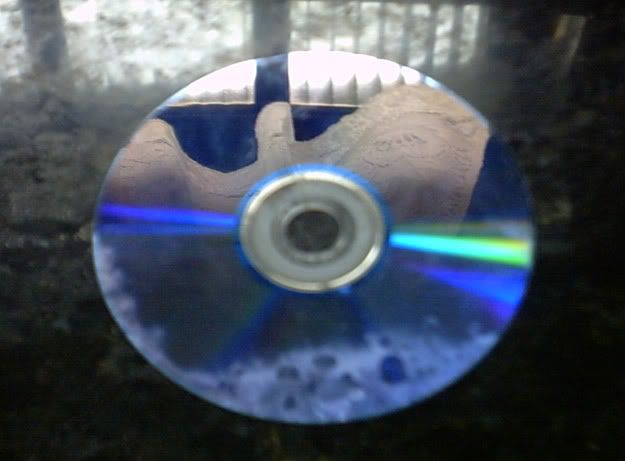 The "bacterial colony-ish" formation thing is cool, but I'm still disappointed. I expected warpage and, perhaps, an explosion. Even though the latter doesn't make any sense. Perhaps I should've waited longer.
So...I was reluctant to test it out because I feared it might screw up my friend's DVD drive. Besides, it's obvious that it isn't going to work.
...really? No, really? You think?
I popped it in; the drive spun, stuttered, stopped, and tried to spin a few more times...then there was silence. Yeah, that's it.
Until...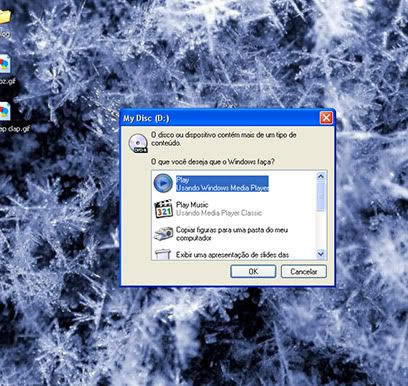 No.
No, no.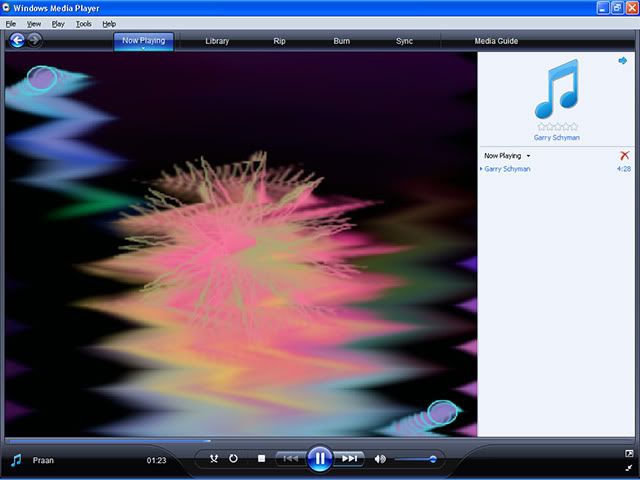 ...yes...
I had a really big smile on my face even though I was sorely disappointed with the result of the drain cleaner. I listened through both tracks to make sure there were no hiccups or whatever. It was just fine.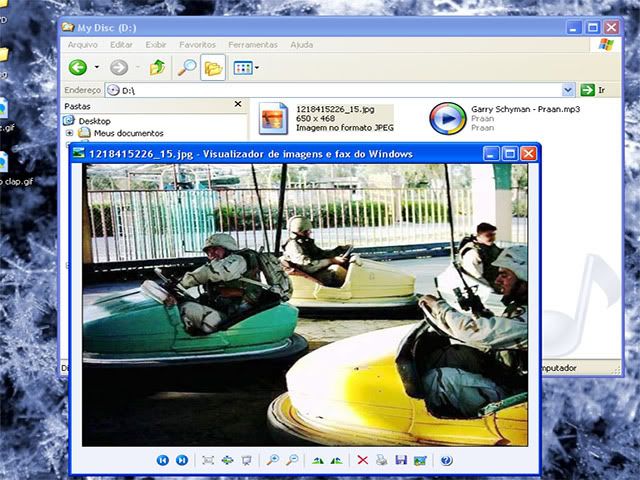 The image looks fine, too.
So I'm calling it: these things are indestructible. As long as they can fit into your drive, they'll work.
I'll conduct a few more experiments once I get back to the US. Though I'm not sure what else to try.
Sulfuric acid? Until then!
Comments
Trackbacks